Lenny
Bhorania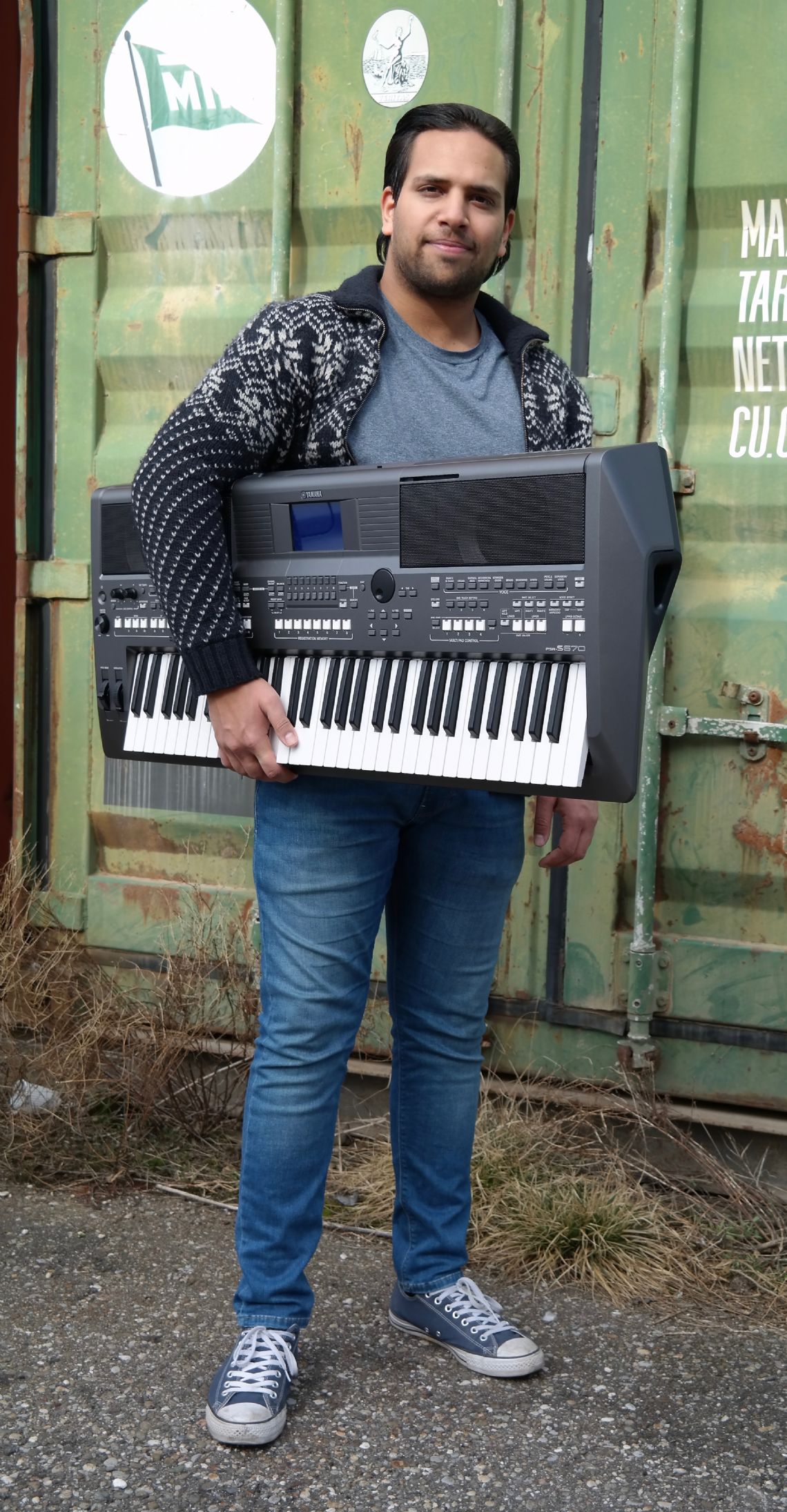 Steckbrief
Name: Lenny Bhorania
Age: 30 Jahre

Teaches you in: Piano, Keyboard
Education: Master of Arts Jazzschule Basel

Plays Piano/Keyboard since: 17 Jahren
Teacher since: 11 Jahren
Languages: German, English
Styles: Jazz, Pop, Blues, Rock
Influences: Esbjörn Svensson Trio, Brad Mehldau, Magnus Öström Quartett, The Fray (1st album), Coldplay (early albums), Tigran Hamasyan
Interview
How did you get to the piano?
My mother used to play the piano and wanted one of her children to learn the piano as well. So at the beginning it was more of a must for me, but it soon developed into a passion. I started with pop songs, but soon wanted more and that's why I went to jazz school.
What fascinates you about the piano?
The piano offers you unbelievable possibilities - you have 88 keys at your disposal, which you can use in the most diverse ways. Of course, this can be very demanding, but that's also what fascinates me.
What is crucial for you when practicing?
It has always helped me a lot to play with backing tracks and to play together with a rhythm section (bass and drums) while practicing. Besides that, listening to music consciously is very important for me.
What do you pay special attention to when teaching?
I want to give the student something in the lesson that will help him or her to practice independently at home. I always make sure that I teach in a way that is understandable and appropriate to the level of the student.
What has been your greatest experience as a musician so far?
My bachelor's and master's concerts at the jazz school were special. There was a lot at stake and I worked hard for them. The concerts turned out very well for me and were great fun.
On which equipment do you prefer to play?
When it comes to acoustic pianos, there's nothing better for me than a Steinway D grand piano. When it comes to keyboards and stage pianos, I like Roland products.
What else is important in your life besides music?
My health, my family and my friends. And that I can maintain all of that alongside my job and thus have a good balance in my life.
Links/Videos