Jean-Noël
Gos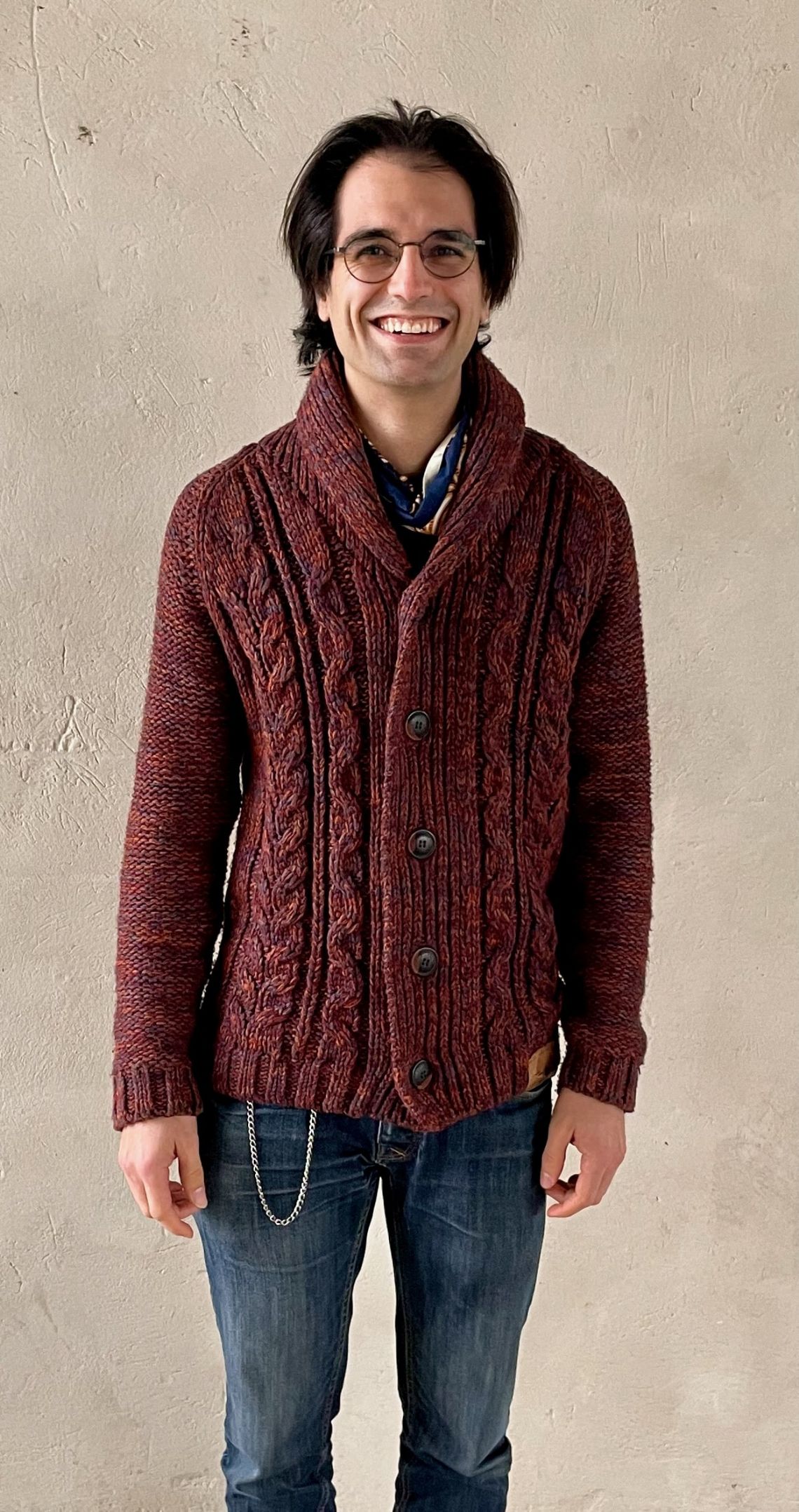 Steckbrief
Name: Jean-Noël Gos

Age: 30 Jahre

Teaches you in: Piano & Keyboard, electric Bass, electric and acoustic Guitar

Education: Vorkurs in Ecole de Jazz et de Musique Actuelle, Lausanne, Bachelor of Arts in Music in Haute Ecole de Musique de Lausanne und Jazz Campus Basel, Master in Pädagogik in Jazz Campus, Basel

Plays Klavier/Keyboard since: 16 Jahren

Teaches since: 4 Jahren

Languages: German, English, French

Styles: Jazz, Rock, Metal, Funk, World Music and Classical Music
Influences: Tigran Hamasyan, Bill Evans, Claude Debussy, Maurice Ravel, Red Hot Chili Peppers, Arch Echo, Vulfpeck, Matthias Duplessy, und viel mehr!
Interview
How did you get to the piano?
My mother is a pianist, but I didn't like the piano at all as a child. So I started with electric bass. It wasn't until I was about 20 that I discovered the piano and then fell completely in love with it.
What fascinates you about the piano?
I love the possibility to play so many different notes at the same time. Harmony is one of the most beautiful features of music for me and piano is the best instrument to play multiple voices together. The independence of both hands also fascinates me extremely and the piano feels like having a whole orchestra to yourself!
What is crucial for you when practicing?
Playing with other people. That's also what's most fun about making music. And to be creative! I started composing music and playing my own pieces very early. It was a great way to be creative and challenge myself.
What do you pay particular attention to when teaching?
I listen to the wishes of my students. The main thing is that the student has fun and falls in love with music. My absolute goal is to pass on my passion for music. I think it is important that everyone develops their own voice and that they find a personal approach to music.
What has been your greatest experience as a musician so far?
I had the opportunity last year to arrange one of my favorite pieces, "Trois beaux oiseaux du paradis" by Ravel and perform it in front of Brad Mehldau and other musicians. That was an incredible experience! In general it is just great to play my own music together with wonderful musicians! You can find out more about my projects at www.jeannoelgos.com.
On which equipment do you prefer to play?
I prefer to play on real pianos or grand pianos and dream of owning a Steinway one day. Electric bass I play on a bass by Fodera and guitar I play on a wonderful classical guitar by Masaki Sakurai, a Japanese guitar maker.
What else is important in your life besides music?
Sport is my second passion. I teach and do circus, acrobatics, handstands and juggling myself and also enjoy playing basketball. I fenced for twelve years and was Swiss champion several times in my youth! I also love to travel and have been all over Europe on my bike.
Links/Videos