Cesco
Derendinger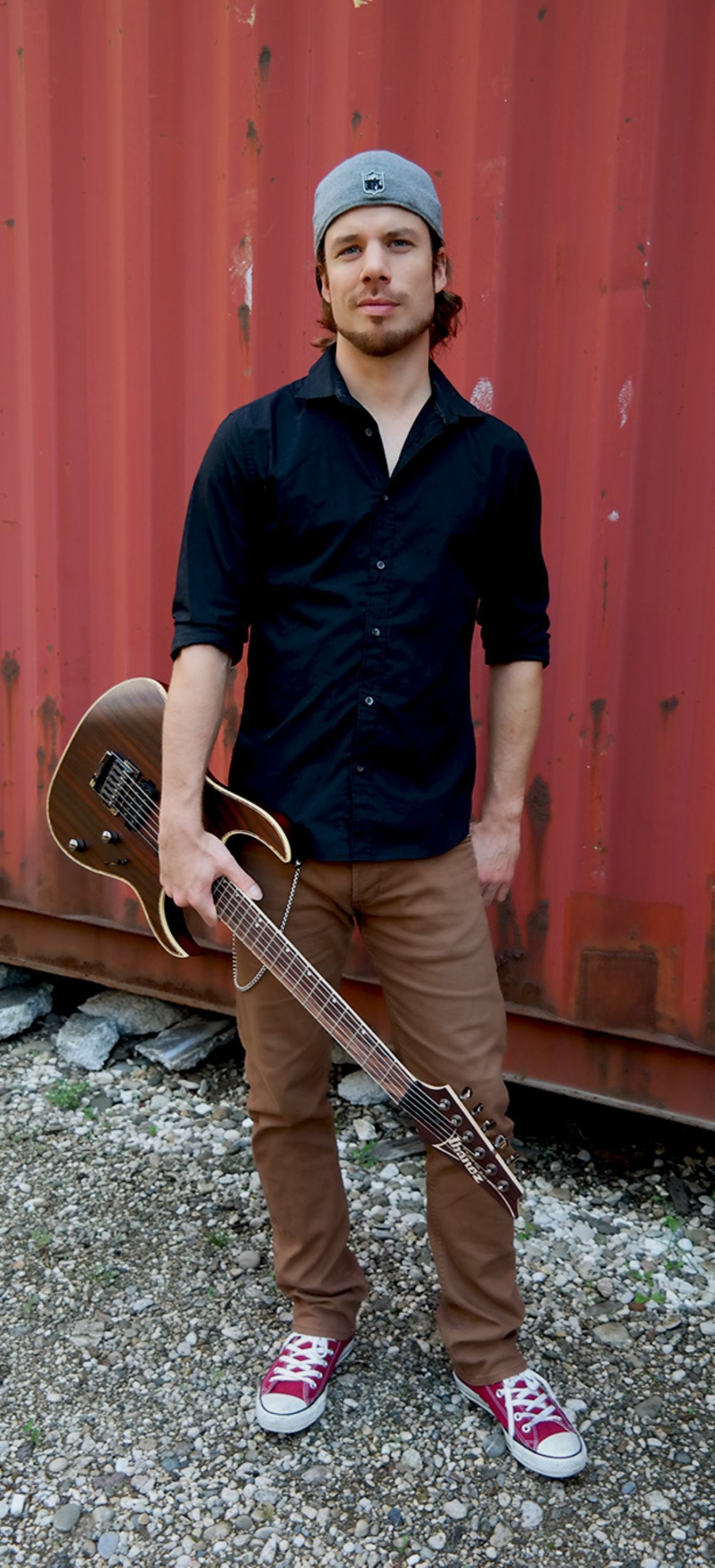 Steckbrief
Name: Cesco Derendinger

Age: 41 Jahre

Teaches you in: Electric Guitar, Acoustic Guitar, Electric Bass, Ukulele

Education: Studium at Academy of Contemporary Music Zürich (Masterclasses with Ottmar Liebert and Adam Del Monte)

Plays Ukulele since: 9 Jahren

Teaches Ukulele since: 8 Jahren

Languages: German, English

Styles: Flamenco, Ambient, Fingerstyle, Rock, Metal, Blues

Influences: David Gilmour, Gary Moore, Tosin Abasi, Mark Knopfler, Ottmar Liebert, Vicente Amigo...
Interview
How did you get to your instruments?
I started playing classical guitar at the music school when I was 9 years old. At that time, you couldn't start directly with the electric guitar. As a teenager, I then switched to the electric guitar. After my studies, I increasingly returned to the acoustic and Spanish guitar. I came to the bass because I listened to a lot of soul and funk and wanted to play that too. When I was on holiday in the Dominican Republic, I started playing the ukulele on the beach.

What fascinates you about your instruments?
On the guitar, it's above all the versatility. I can interpret the most diverse styles and instruments on it. With the electric bass, it's the groove, and it's also the link between the rhythm and melody groups. The ukulele is simply a funny and cheerful instrument.

What is the most important thing for you when practicing?
Once I learned to split a song or scales into smaller parts, it became a lot easier. You can always put these parts together later to form a whole.

What do you pay particular attention to when teaching?
A student-oriented lesson is of central importance to me. I try to incorporate easily digestible "pieces" using a variety of methods so that the student can absorb them well.

What has been your greatest experience as a musician so far?
The recording of my second album. When I finally finished it, it was just a great feeling.

On which equipment do you prefer to play?
The Lester DeVoe Flamenco Negra is my absolute favourite. Apart from that, I also love Fender Strats. I also work a lot on my laptop with different software, e.g. Kamper.

What else is important to you in your life besides music?
First and foremost, my family. The art of photography is also very important to me. That means I edit pictures that were first taken by photographers. I also really like to do some gaming and sometimes I also like to read a good book.
Links/Videos