Katharina
Schmidt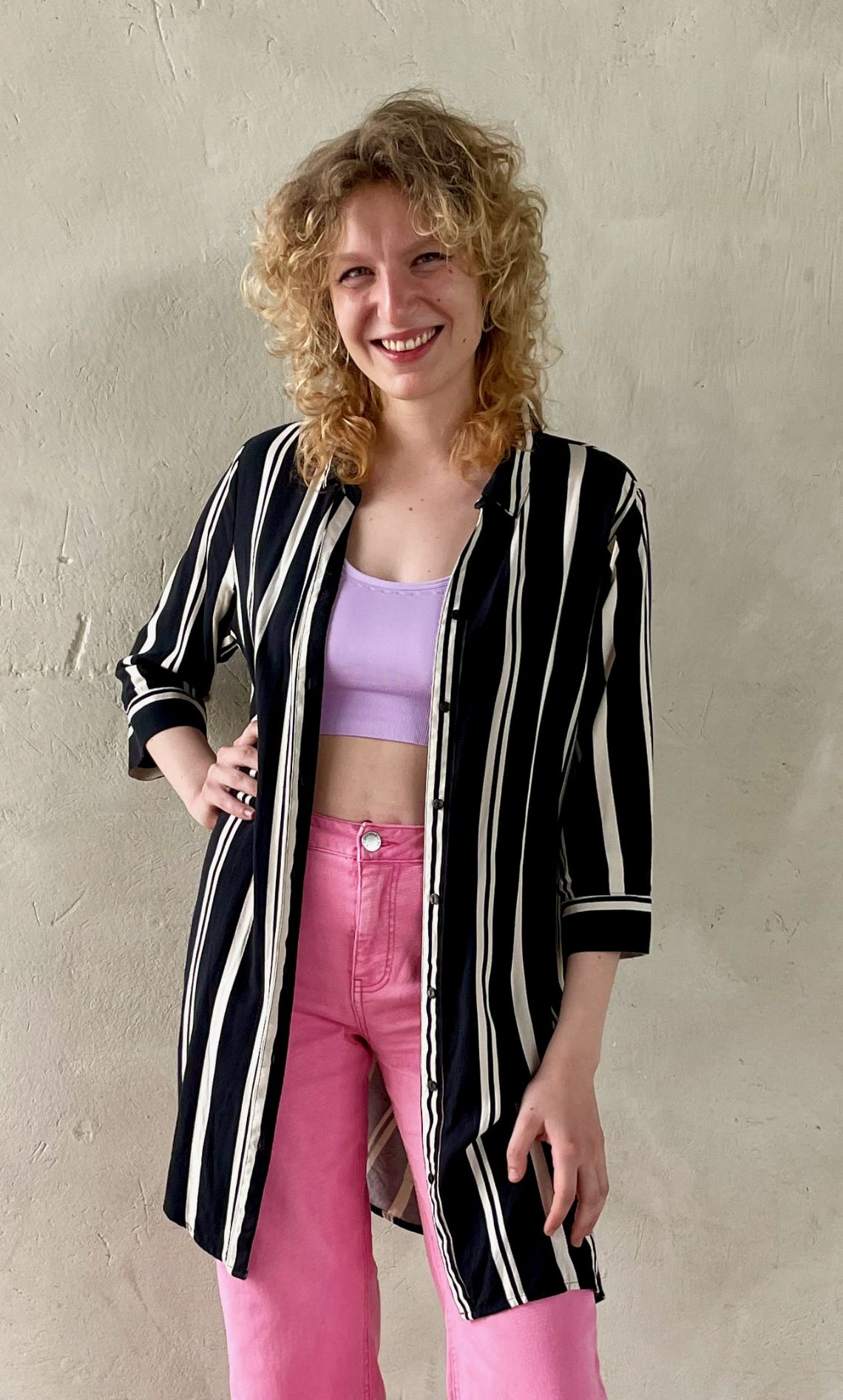 Steckbrief
Name: Katharina Schmidt

Age: 25 Jahre

Teaches you in: Vocals, Band Workshop "Tween"

Education: Bachelor of Arts in Vocals/Pedagogy - Macromedia Freiburg

Sings since: 17 Jahren

Vocal teacher since: 4 Jahren

Languages: German, English

Styles: Rock, Pop, Progressive, Soul
Influences: Brigitte Schweizer, Houry D. Apartian, Queen, Muse, Radiohead, Supertramp, Steven Wilson, Ninet Tayeb, Michael Jackson, Christina Aguilera uvm.
Interview
How did you get into singing?
Thanks to my parents, who both work professionally in music,
I was always surrounded by music and as a child I had the opportunity to
I had the opportunity to try out and perform as a child. Although
I had mainly piano and flute lessons at that time,
but my interest and joy in singing soon came to the fore.
came to the fore quite quickly. Until I was 15, I had intensive basic classical voice training in a small ensemble, then there was a change of direction when I entered the Gymnasium
(BS), I began to take private individual lessons in pop/rock/jazz/musical.
What fascinates you about singing?
Everything about the voice is fascinating. It is used for
communication and is a direct link to our emotions.
When you use it to create music, you can bridge languages, reach and touch people. In addition,
that every voice is unique and not only provides access to others, but also to oneself.
You get to know your body, its limits, but also its possibilities.
What is crucial for you when practicing?
Imagination and body awareness.
What do you pay special attention to when teaching?
First and foremost, that you feel good and have fun.
The conscious use of the whole body is important.
To give the students an individual access to their voice.
What has been your greatest experience as a singer so far?
Every time I get unfiltered emotions as feedback.
Can you accompany yourself? On which instrument?
I like to accompany myself and my students on the piano, but also with backing tracks.
What else is important in your life besides music?
Coffee and good company.
Links/Videos