Claudio
Galvano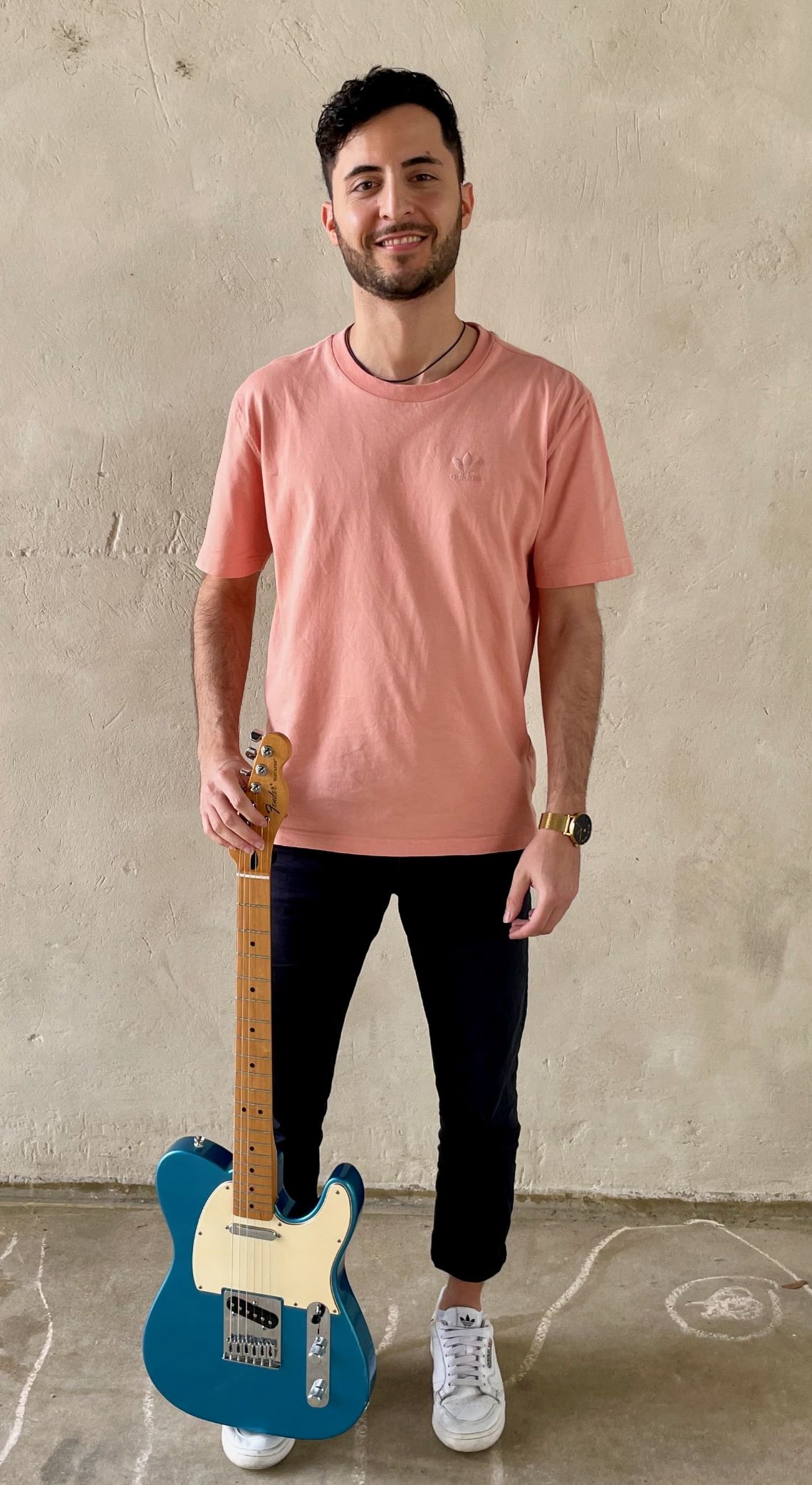 Steckbrief
Name: Claudio Galvano

Age: 31 Jahre

Teaches you in: Electric Guitar, Acoustic Guitar

Education: International Music College Freiburg

Plays guitar since: 20 Jahren

Teaches guitar since: 13 Jahren

Languages: German, English, Italian

Styles: Pop, Singer/Songwriter, Rock, Alternative, Funk, Blues, Jazz

Influences: Tommy Emmanuel, David Gilmour (Pink Floyd), Matthew Bellamy (Muse), Kenny Burrell, Frank Gambale; außerdem Bands wie Linkin Park, Coldplay, Imagine Dragons, Silbermond...
Interview
How did you get to the guitar?
When I was 10 years old and had already played the recorder for three years, I really wanted to play the piano. But the trial lesson with a piano teacher was very boring. So my mother took me to a guitar teacher. He was very funny and I had a lot of fun with the guitar. I learned classical guitar until I was 13, then I switched to the electric guitar.

What fascinates you about the guitar?
I really like the versatility of the guitar. You can accompany songs quite quickly with simple chords, but you can also take it to a level where it becomes really complex and fun.

What is the most important thing for you when practicing?
It always motivated me to know that if I practised diligently, I would be able to play a piece and it would sound really cool.

What do you pay particular attention to when teaching?
The lessons should be fun. I play songs with my students that they want to play and that they enjoy. On the other hand, it is also important to me that I teach a clean technique from the beginning.

What has been your greatest experience as a musician so far?
It's difficult to name a specific moment. For me, it's always the nicest thing when I play a self-written piece live with a band, which is fun and the audience likes it. So there have already been many great experiences.

On which equipment do you prefer to play?
My favourite guitar to play is a Fender Strat. The sound and playability is just great. For clean sounds I play through a Fender Cyber Deluxe, for harder sounds through a Diesel Amp. For effects, I use a Vox Tonlab SE, a multi-effects unit with a preamp tube.

What else is important to you in your life besides music?
My faith - I go to a church where I also play music. And of course my family and friends. I always try to make sure that I have enough time for my loved ones besides music.
Links/Videos