Luciana
Morelli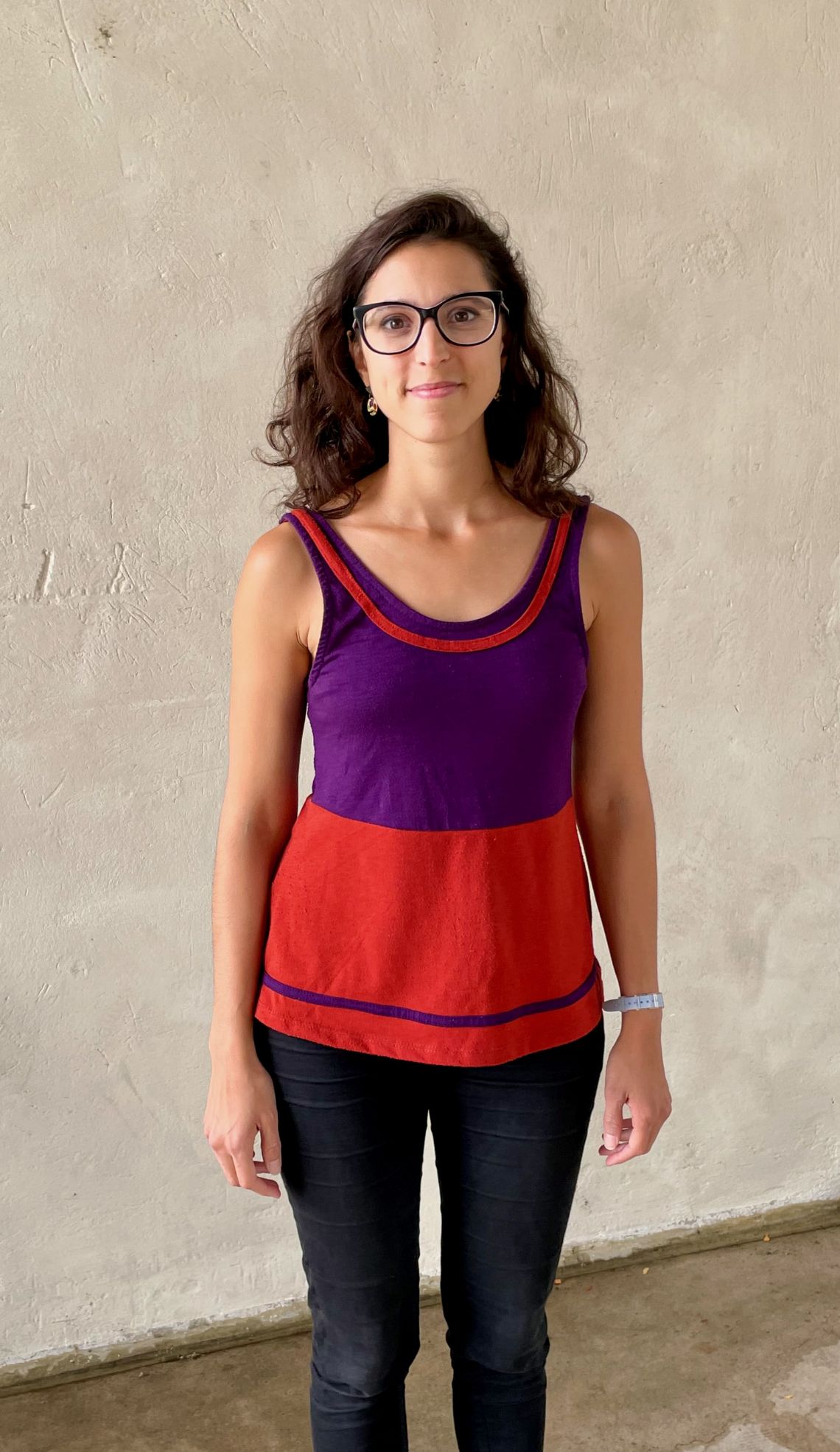 Steckbrief
Name: Luciana Morelli

Age: 33 Jahre

Teaches you in: Vocals

Education: Bachelor in Jazz vocals (Instituto Superior de Musica Popular, Buenos Aires), MA/Professor for performing arts (University Buenos Aires), MA in Performance Jazz vocals (Jazzcampus, Basel), MA in composition Jazz (Jazzcampus, Basel)

Sings since: 25 Jahren

Vocal teacher since: 13 Jahren

Languages: German, English, Spanish

Styles: Jazz, Musical, Singer-Songwriter, Rock-Pop
Influences: Ella Fitzgerald, Sarah Vaughn, Billie Holliday, Esperanza Spalding, Gretchen Parlato, Camila Meza, The Beatles, Puente Celeste, Mariana Baraj, Charly Garcia, David Bowie, Bjork, Amy Winehouse, Anita O'Day, Natalie Cole, Luna Monti, Argentinische Folklore.
Interview
How did you get into singing?
When I was eight years old, I visited a musical theater of a school friend. I was fascinated to see other kids singing, dancing and acting on stage and told my mom that I wanted to do that too. The following year my parents signed me up for musical comedy and from then on I started singing. At the age of 15, I started attending music school with the prospect of making music my profession.
What fascinates you about singing?
I am fascinated by the fact that the voice is an expression of everything that happens to us as human beings in the here and now, physically and emotionally, and therefore has a direct effect on the listener. Working with the voice is a path of deep self-knowledge, acceptance and exploration. We are living instruments.
What is crucial for you when practicing?
When practicing, it helps me to have clear goals and to be in a safe and comfortable space where I can sing without worry. Before I start, I do a check-up to know what my body/instrument needs to reach the state of fullness possible at that moment. When I study something specific, such as improvising on a particular chord progression or passage of a song, I try to incorporate that into my practice. From there, I can then choose the right exercises for that particular day.
What do you pay special attention to when teaching?
My focus varies depending on what we are working on. But in general, I think it's important to build a trusting relationship with the students so they can explore their voice without fear. And of course to have fun!
What has been your greatest experience as a musician so far?
I think the best thing was being able to record and release my own music. That's very satisfying and has taught me a lot. Other good experiences were working on a cruise ship and playing a weekly concert in a jazz club in Buenos Aires for four years. The experience of singing every day or regularly was very important for me, and I realized how happy my job makes me.
What is your favorite instrument to accompany on?
I accompany myself on the piano.
What else is important in your life besides music?
I spend time with my partner, my friends, my family, I am in nature, I read, I do yoga and activities that bring me joy.
Links/Videos