Manuel
Zimmermann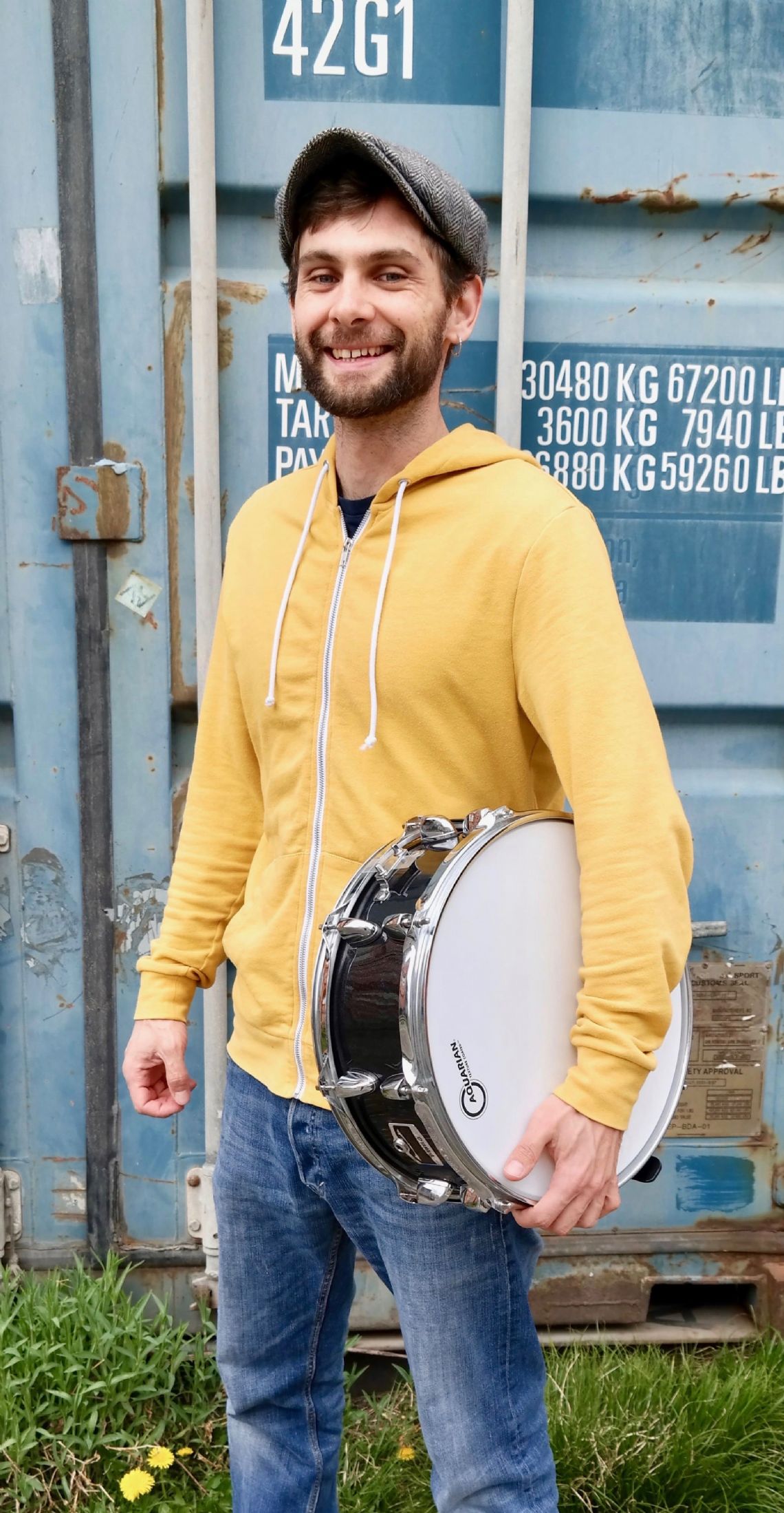 Steckbrief
Name: Manuel Zimmermann

Age: 39 Jahre

Teaches you in: Drums & Cajon, Band Workshop "Teen"

Education: Bachelor in drums, emphasis on pedagogy at Hochschule für Kunst, Design und Populäre Musik Freiburg i. Brsg. Vorstudium at Jazzschule Basel. Lessons with Matthias Füchsle, Hiram Mutschler, Victor Uebelhard, Michi Wipf, Cosimo Lampis

Plays drums since: 29 Jahren

Teaches drums since: 14 Jahren

Languages: German, English, French, Italian

Styles: Funk, Rock, Latin, Reggae, Jazz

Influences: Chad Smith, Harvey Mason, Dennis Chambers, Mitch Mitchell, Elvin Jones, David King, Enrique Pla, Steve Gadd, Jeff Porcaro, Phil Collins, John bonham, Ian Paice, Igor Cavalera, John Dolmayan
Interview
How did you get to the drums?
The sound of drums at live concerts has always fascinated me from an early age. Through the saxophone, I then started playing the drums.

What fascinates you about the drums?
Firstly, the variety of sounds and the creative use of them. Then the physical experience of music and the coordinative stimuli. Last but not least, the special role of the drummer in a band!

What is the most important thing for you when practicing?
The fun and the consistency. I always try to discuss the tasks well with the students and offer creative opportunities for independent practice! At the same time, I am an advocate of regular short practice times spread throughout the week.

What do you pay particular attention to when teaching?
It is very important to me to respond to the needs and wishes of each pupil individually. Play and fun will always be in focus! I also try to encourage creativity and inventiveness.

What has been your greatest experience as a musician so far?
Every time I get together with other people and we immerse ourselves in music together, it is a very special feeling. Anyone who has ever experienced this state knows what I am talking about.

On which equipment do you prefer to play?
A great attraction of the drums for me is the variety and combination possibilities of the instrument. That's why I'm always on the lookout for new instruments and sounds. That's why it can even occur that I play the drums with chopsticks :)

What else is important to you in your life besides music?
I like doing sports and being on the move in general! Nature also always plays an important role.
Links/Videos